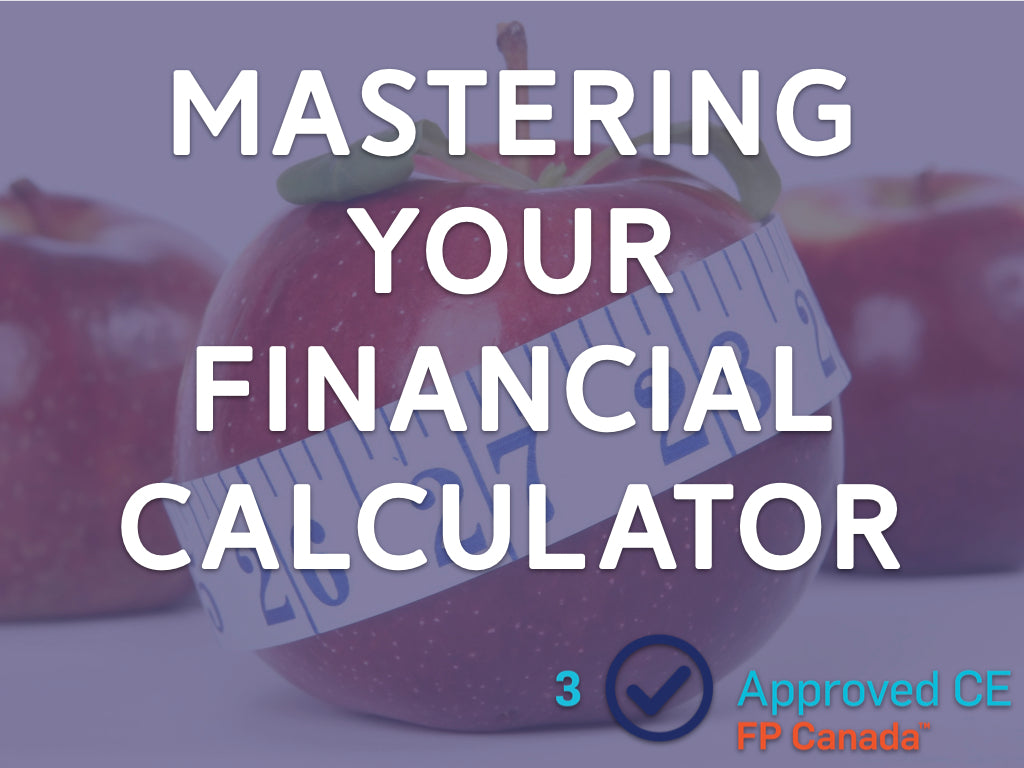 Mastering Your Financial Calculator
---
The course Mastering Your Financial Calculator uses the Texas Instruments BAII Plus calculator to guide readers through the specifics of their financial calculators. 
We visit topics such as saving for the future, discounting future cash flows, multiple compounding periods, solving for a given interest rate or payment, and introduce Net Present Value (NPV) and Internal Rate of Return (IRR) metrics.
We are not sponsored, nor do we endorse the use of any one financial calculator over another. 
In order to receive CE credits, you will need to receive a mark of 3 out of 5 or higher on the final quiz. This course qualifies for the following continuing education (CE) credits:
| Governing Body | Credit Hours | Category |
| --- | --- | --- |
| FP Canada | 3.0 | Financial Planning |
| IAFE - The Institute | 3.0 | n/a |
| IIROC (Cycle 9) | 1.0 | Professional Development |
| MFDA | 3.0 | Professional Development |
This course may also qualify for CPA credit hours. More information about continuing education requirements is available here.